The best way to avoid litigation is to assess and manage risk in advance.  However, as simple as the legal duty of care appears to be – to behave as a "reasonable person under the same or similar circumstances" – it is often difficult for operations professionals to know if they are addressing their reasonably foreseeable risks in a reasonable manner.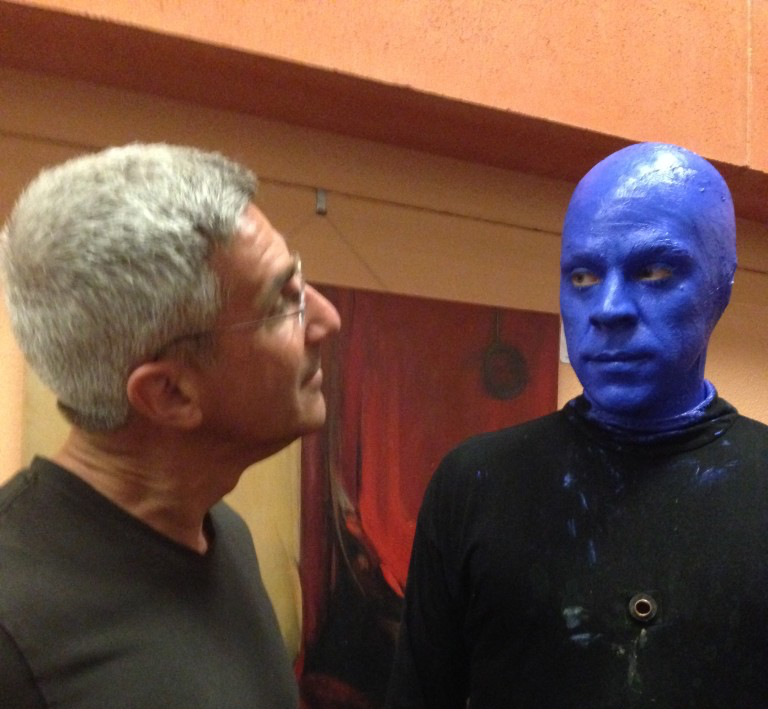 Steve Adelman brings his legal expertise and in-depth knowledge of live event operations to every aspect of risk assessment, then applies that understanding to help manage risk for promoters, venues, security providers, equipment lessors, individual independent contractors, and corporate special event producers. Here are some of the risk management and training services Steve Adelman provides.
RISK MANAGEMENT
Ideally, one does most of their risk management during the quiet of a dark day, well in advance of the chaos of the event itself.  This is the time to identify the most reasonably foreseeable risks of a given event, venue, or crowd demographic, and then to match the available resources to mitigate the likely harm to lives or property.
Contracts.  One of the most effective forms of risk management is a contract.  A good contract aligns the responsibility to take action with the corresponding authority to do so; it ensures that an innocent party will be fully indemnified and held harmless for someone else's misconduct; it tightens the verbose, carelessly drafted provisions that plague most contracts; and it replaces legalese with plain English that helps build trust even before the document is signed.  Steve Adelman's clear, concise contracts are not only valuable risk management tools, they also make it easier for you to do business.
Here is a short explanation of the duty to behave reasonably under the circumstances.
Policies and Procedures. A "policy" document is a statement of management or ownership's purpose or intent; a "procedure" is a practical explanation of the operational steps each professional should take to meet the policy's goals.  Both are important, in different respects.
For example, it is likely the policy of every event organizer to provide a safe environment for both workers and guests.  The many different procedures necessary to create that environment might include a unified command system that puts public safety and private event officials on the same radio channels and in the same room during an event; a severe weather action plan, including private weather consulting; an incident reporting system that makes it easy for guest services staff to help management track problems before they get out of hand; and an event security plan that addresses both front and back of house requirements.
A policy without supporting procedures is an empty platitude; a procedure without a guiding policy can lack direction.  Using his lawyerly attention to detail and broad knowledge of event operations, Steve Adelman can draft policy and procedure documents that are effective during an event and defensible afterwards.
TRAINING
There is an old saying, "No plan survives first contact with the enemy."  This means that anticipating reasonably foreseeable risks and problems is essential, but no one should be a slave to their plan.  Instead, the people charged with fulfilling your contractual obligations and carrying out your policies and procedures must to be able to think for themselves.  This requires training.
Steve Adelman provides three types of event-related training, each of which addresses different aspects of situational awareness.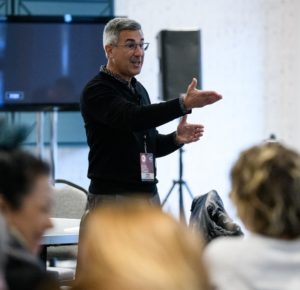 Crowd Management Training.  The National Fire Protection Association's Life Safety Code sets forth training criteria for the people who help manage crowds during an event.  Incidents at entertainment and sports venues have underscored the importance of being able to quickly move even frightened patrons to safety.  If your event guests are sheep, then it is essential for guest services and security staff to become shepherds.  In a high energy NFPA-compliant three-hour program that applies modern crowd management theory, Steve Adelman helps participants understand basic crowd psychology, appreciate the most reasonably foreseeable risks of their events, and turn their increased awareness of recent crowd situations into practical action that can save lives.
Emergency Response Training.  It is not good enough to advise event guests that if they face an active shooter, they should calmly decide whether to run or hide or fight.  Countless incidents show that most people have no idea what gunfire sounds like in a public space, and even if they do recognize the danger, they react neither quickly nor decisively.  But event professionals can be trained to distinguish automatic weapon fire from more common show sounds like a bass line, a balloon pop, or pyro. They can be taught the location of exit routes and shelter in place, and how to convey information to help break through the confirmation bias from which we all suffer.  These are skills that will help in any evacuation, from the scariest to the ordinary risks, like severe weather, that occur much more often.
Deposition Workshops.  Alas, even if you do all the right things, sometimes incidents happen, and then every deep pocket gets sued.  When a corporate entity becomes a defendant, it speaks through the depositions of its owners, managers, operations staff, and boots on the ground.  Despite the fact that a deposition is unlike any conversation you have had before, and the stakes in litigation are always high, some people still try to wing it.  As someone who has taken and defended countless depositions, I assure you that this is a bad idea.  Any reasonably experienced lawyer will do better in a deposition than even the most sophisticated lay person.  To overcome this imbalance, I use Adelman's Deposition Rules to help event professionals practice answering questions in an adversarial proceeding.  Everyone survives.